Systema is working on the reconstruction and modernisation of the Orient/East-Med Corridor, Kraljevo-Rudnica Route 10 railway section, in Serbia, in the framework of IPF10 Technical Assistance, funded by the European Commission. The scope of our work includes the Feasibility Study, Environmental and Social Impact Assessment (ESIA), Preliminary Design, Spatial plan and Tender documents.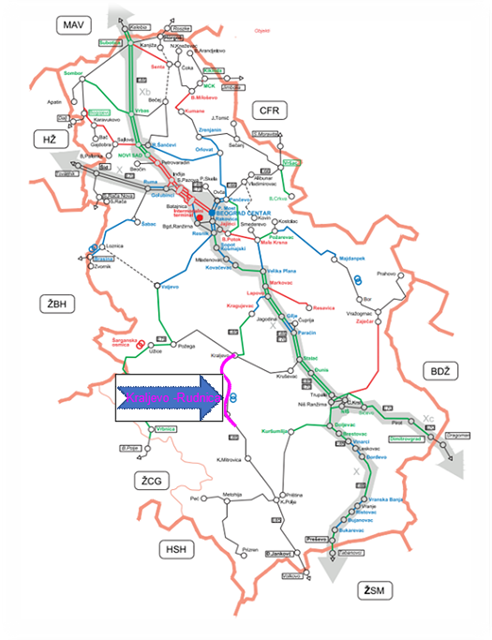 The key objectives for the modernisation of the current railway line Kraljevo-Rudnica are to comply with the EU railway infrastructure standards and to improve accessibility and environmental protection, as well as social conditions.
The importance of this railway line lies in the fact that it connects Kosovo* with Central Serbia and Belgrade.
The purpose of the Project is the overhaul of the whole line with upgrading of some sections in order to meet design speed (80km/h), permissible axle load on the railway line of 225kN and permissible load per linear meter of 80kN/m² by identifying the necessary interventions to substructures, superstructures (tracks, switches, sleepers, ballast, etc.), structures (tunnel, bridges, culverts), level crossings (elimination or maintenance and security), reconstruction of electrical infrastructure and land acquisition needs.
Client: EIB; Year: 2021-ongoing
*This designation is without prejudice to positions on status, and is in line with UNSCR 1244(1999) and the ICJ Opinion on the Kosovo declaration of independence.